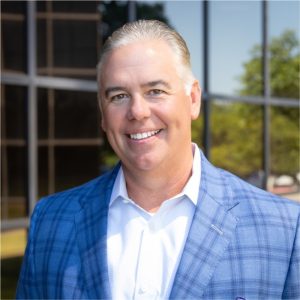 The Tulsa Christian Businessmen (TCB) is having their monthly luncheon on June 20th, 2023.
Doors and buffet open at 11:30 AM at Greater Tulsa Association Of Realtors (Venue 918) located at 11505 E 43rd St, Tulsa, OK 74146.
This month our keynote speaker is Sean Kouplen, Chairman & CEO of Regent Bank.
Sean has served as President of the Regent Bank since April 1, 2008 and is one of the principal organizers of Regent Capital Corporation. He is also the Chairman of the Board of Directors, President and Chief Executive Officer of Regent Bank. Mr. Kouplen was formerly with Grand Bank, serving as President and Chief Operating Officer and a member of the Board of Directors. He serves on the Executive Loan Committee, the Strategic Planning-Executive Committee and Nominating and Governance Committee. Mr. Kouplen previously served as Oklahoma's Secretary of Commerce & Workforce Development and holds many local and statewide leadership positions.
Lunch is NOW $20 a ticket, but FREE for "PAID" TCB members.
Please, you must RSVP! Be sure to bring your printed or digital ticket.
Purchase tickets: https://www.eventbrite.com/e/tcb-june-luncheon-2023-tickets-657083944767
Connect with us on social media:
https://www.facebook.com/TulsaChristianBusinessmen