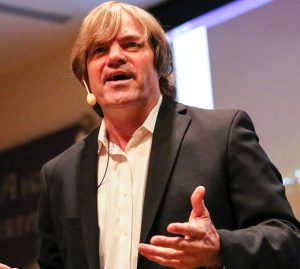 The Tulsa Christian Businessmen (TCB) is having their monthly luncheon on May 16th, 2023.
Doors and buffet open at 11:30 AM at Greater Tulsa Association Of Realtors (Venue 918) located at 11505 E 43rd St, Tulsa, OK 74146.
This month our keynote speaker is Todd Huston, World Record Mountaineer, Speaker, Author, & Founder Of Love Leadership Institute.
Todd Huston knows how to overcome incredible challenges. When his legs got caught in the propeller of a boat at age 14, his life was radically changed. He battled to keep his legs with numerous surgeries, but the bone disease eventually forced him to have one leg amputated.
Todd became a psychotherapist and clinical director of the Amputee Resource Center in California. He also worked in psychiatric hospitals for adults, adolescents, and children. He used his professional skills and personal experiences to help patients achieve more in their lives. He also trained health-care professionals and authored articles about working with individuals coping with disabilities.
Then Todd did the unimaginable. To prove that anyone can overcome challenges he completed a world-record-setting Summit America expedition by climbing to the highest elevations of all 50 states in only 66 days 22 hours and 47 minutes, shattering the original record by 35 days!
Lunch is NOW $20 a ticket, but FREE for "PAID" TCB members.
Please, you must RSVP! Be sure to bring your printed or digital ticket.
Purchase tickets: https://www.eventbrite.com/e/tcb-may-luncheon-2023-tickets-6285535696477
Connect with us on social media:
https://www.facebook.com/TulsaChristianBusinessmen